Last Updated On 2022-11-14
Keeping track of deadlines for stages of a project can be a nightmare, especially when trying to keep your client on the timeline you've laid out.
This is why we created Project Stages. In this doc we'll show you how to set up project stages for your client's projects, so everyone is always aware of when a stage should be completed. And if it's not, you are behind schedule, helping you and your clients stick to deadlines.
Setting Up Project Stages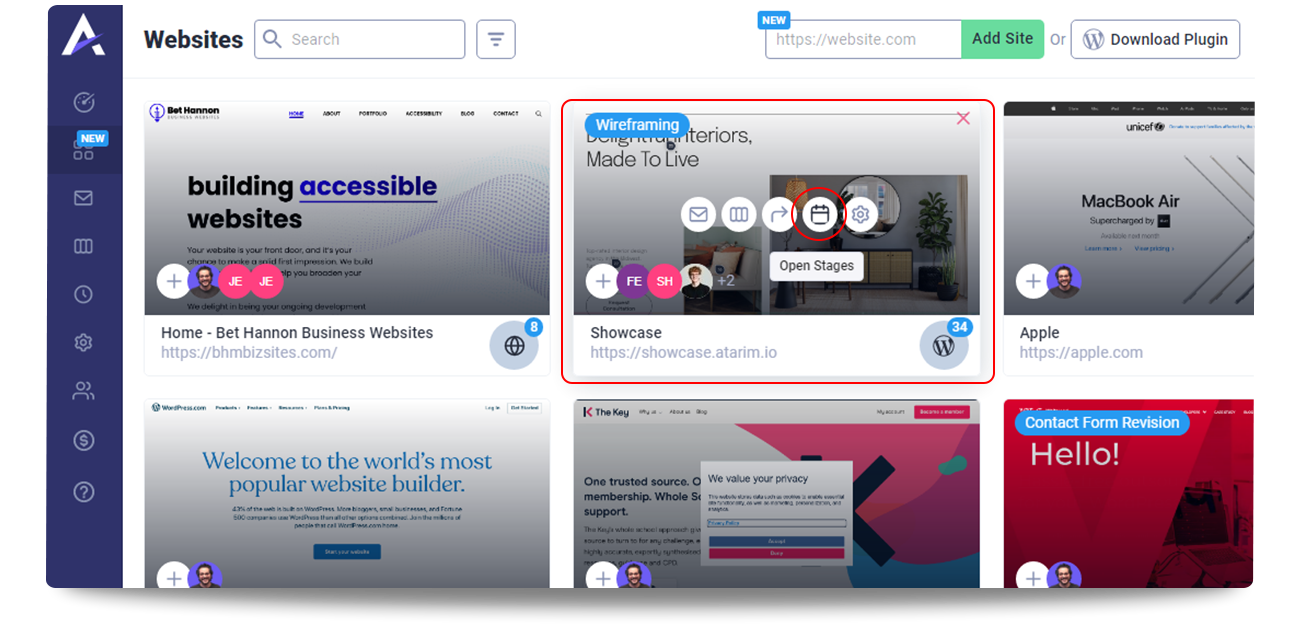 If you need to add a website to your Dashboard, you can find more info on how to do that here. Once you've got a website added, you need to hover over it and click on the 4th icon, this will open a pop-up where you can start setting up your project stages.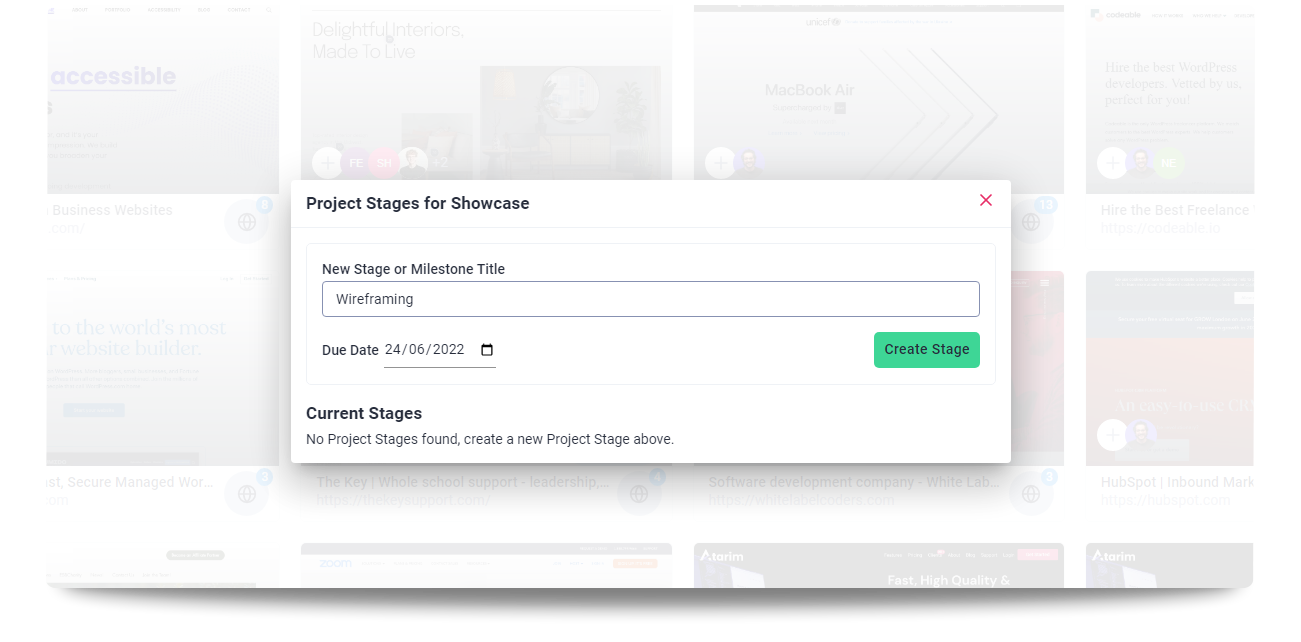 Creating Stages
On this pop-up you have the option to create stages, giving them and name and a due date. Once you're happy, click Create Stage and it'll be added!
Editing Stages
You still have the option to edit the name and date of this project stage even after it's added, you simply need to click on them.
Where Project Stages Are Reflected
Once you've added some stages, you'll see these on the bottom bar on the front-end of your website, you'll see a timer that is measuring how long is left until the next deadline.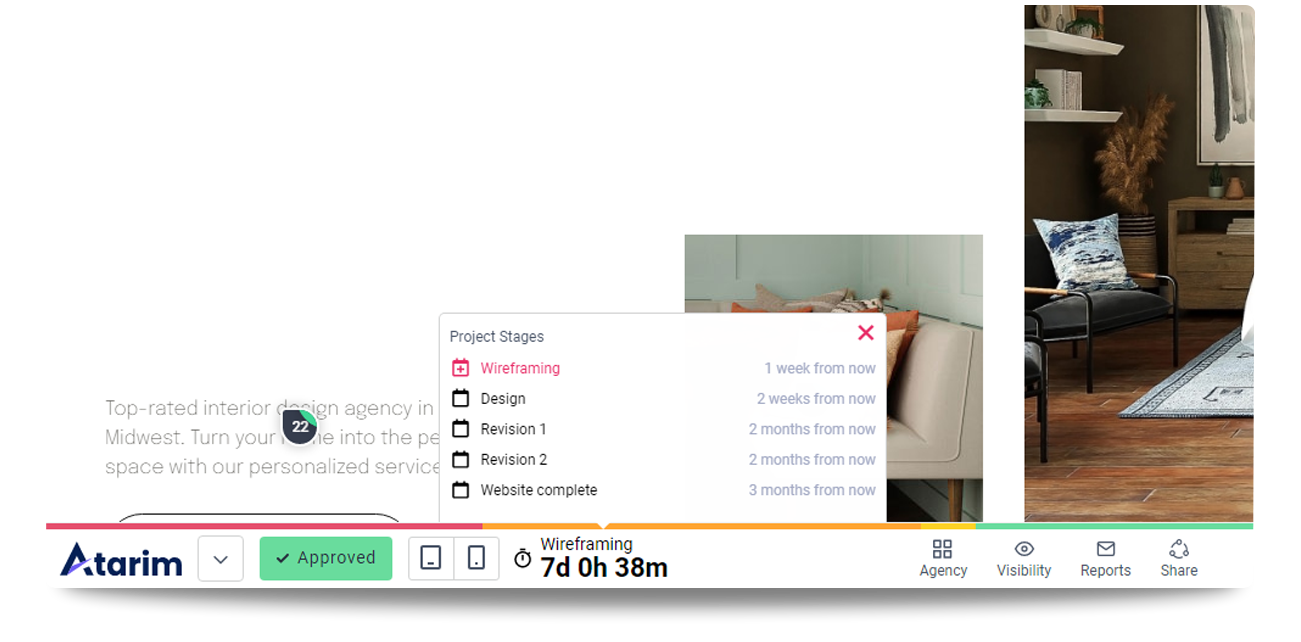 The current stage a website is on will show on the website inside the Websites screen, so you can see at a glance where you are with all of your websites.
Completing Stages
When you've completed a project stage, you can mark it as done on the project stages pop-up inside your Dashboard.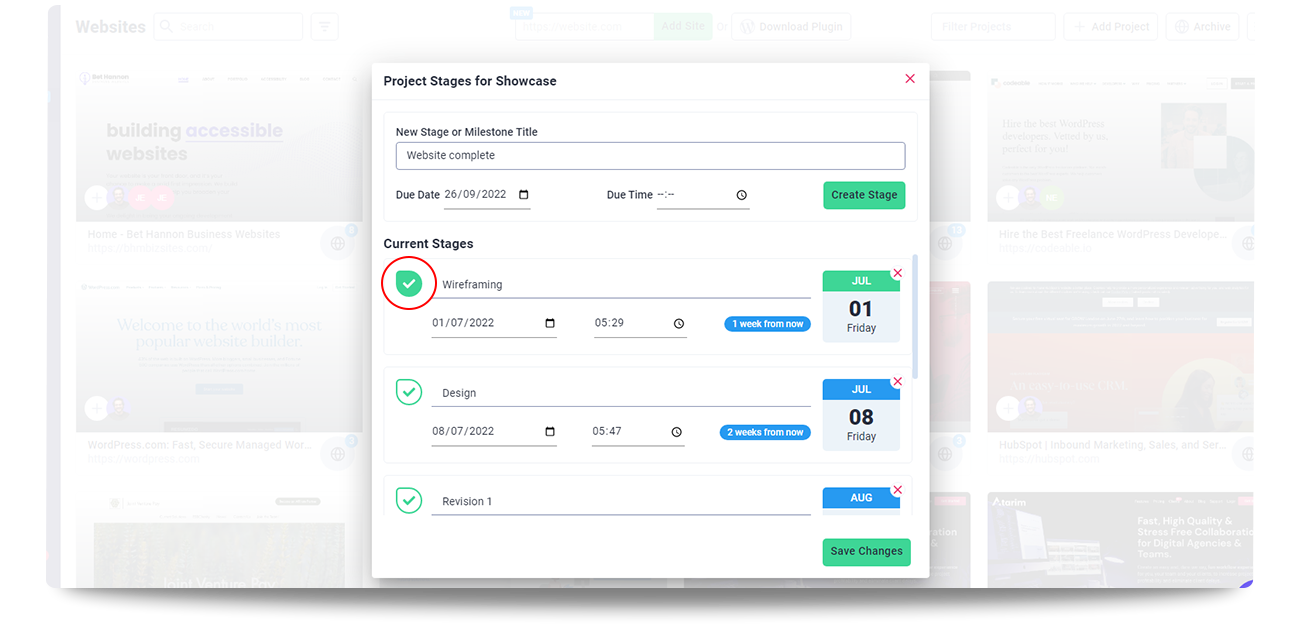 After marking a stage complete, it'll strike it off on the bottom bar, and start the timer for the next stage!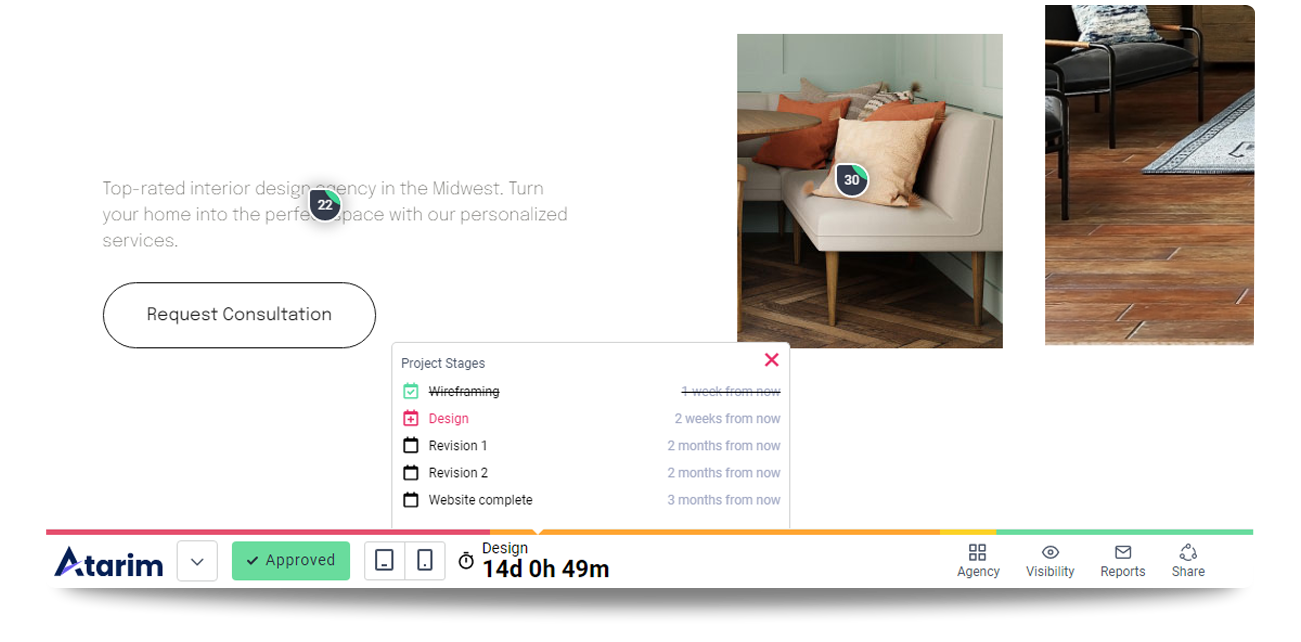 When all stages are marked as complete, the timer on the bottom bar will no longer be visible.
Getting Support From Us
And that's it! Project stages make it super clear where a project stands to everyone involved, ensuring you, your team and your clients are always up to date on what's happening.
If you have any questions about project stages or anything in general, you can always reach us on support@atarim.io where we are always happy to help!
Was This Helpful?
Did this article help you accomplish what you were looking for? If yes, let us know that we nailed it! If not so much, we also want to know so that we can improve!