Tasks Completed This Week VS Last Week
Last Updated On 2022-08-25
Sometimes it can be difficult to keep track of what work has been done, it's way easier to focus on the here and now. When it comes to tracking what is happening on a weekly basis, things can get confusing.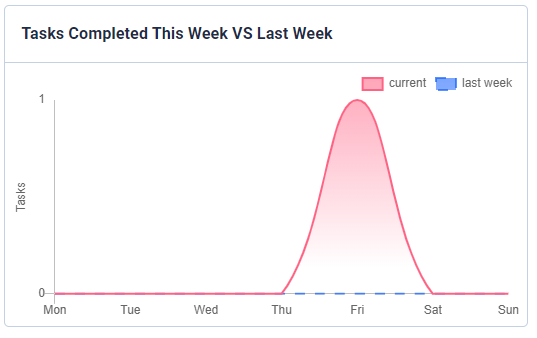 In the example above, we can see that on Thursday, Friday and Saturday, 1 task came in, while the rest of the week was quiet. In this scenario, this would show us that our tasks are coming in on specific days, meaning we can prepare for these days if we see this trend happening regularly. 
Was This Helpful?
Did this article help you accomplish what you were looking for? If yes, let us know that we nailed it! If not so much, we also want to know so that we can improve!